A beautiful smile is one of the first things people notice about you, and cosmetic dentistry can help you feel confident about your smile again. Cosmetic dentistry is a branch of dentistry that improves the appearance of the mouth, teeth, and smile. Cosmetic dentists focus on improving the overall appearance of your smile.
At Promenade Dental, we offer various cosmetic dental services to help you achieve the smile of your dreams. These treatments include teeth whitening, veneers, crowns, bridges, dental implants, and more. Our dentists will work with you to determine which procedure best meets your needs and goals.
Cosmetic Dentistry Treatments
Teeth Whitening
Over time, teeth can become stained from foods and drinks such as coffee, tea, wine, berries, and smoking. We offer both in-office and at-home whitening options to help brighten your smile. In-office whitening can be done in one visit, while at-home whitening kits enable you to whiten your teeth on your schedule.
Veneers
Veneers are thin shells of porcelain bonded to the front of your teeth to cover imperfections like chips, cracks, gaps, stains, and discoloration. They are custom-made to fit over your teeth and are stain-resistant and durable.
Crowns
Dental crowns are caps that fit over and cover your damaged natural teeth to restore their shape, size, strength, and appearance. They can also be used to protect weakened teeth.
Bridges
Bridges are used to replace missing teeth by anchoring to adjacent teeth and filling the gap with an artificial tooth. They can be used for one or more missing teeth.
Dental Implants
Dental implants are artificial tooth roots made of titanium that are surgically placed into your jawbone by our dentist in Chandler, AZ. They provide a strong foundation for your replacement teeth.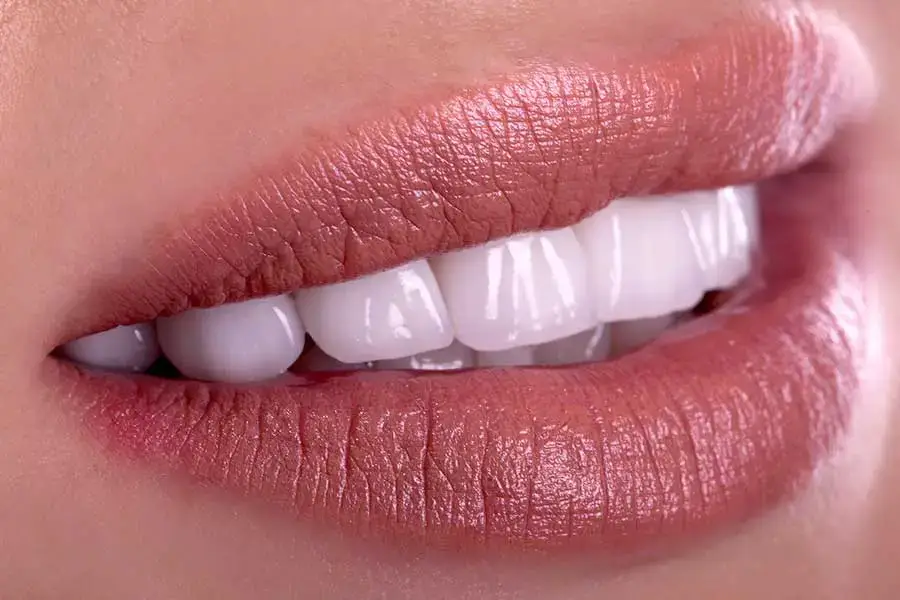 The Benefits of Cosmetic Dentistry
Improved Speech
If you have gaps between your teeth or missing teeth, you may find it difficult to pronounce certain words correctly. With cosmetic dentistry, you can correct these issues and improve your speech.
Improved Oral Health
Crooked or misaligned teeth can be challenging to clean properly, leading to tooth decay and other oral health problems. You can improve your oral hygiene and prevent these problems by straightening your teeth with braces or Invisalign.
Improved Appearance
A beautiful smile can make you look younger and more vibrant. It can also boost your confidence and make you feel more attractive.
Longer-Lasting Results
Many cosmetic dental treatments in Chandler, AZ, such as veneers and crowns, can last many years with proper care and maintenance. This means you can enjoy your new smile for many years.
A beautiful smile is a healthy one; when you feel good about your teeth, you are more likely to take better care of them. If you want to learn more about cosmetic dental treatments and how they can improve your smile, visit Promenade Dental at 4905 S Alma School Rd Ste 1, Chandler, AZ 85248, or call (480) 802-8188.