A dental implant is an artificial tooth root surgically placed into your jaw to hold a replacement tooth. The implant is made of titanium, which can naturally be fused with your bone to create a strong bond. Once the implant is in place, a crown, bridge, or denture can be attached.
At Promenade Dental, dental implants are a popular option for replacing missing teeth because they look and feel like natural teeth. They are also durable and can last for many years with proper care. In addition, implants can help to prevent bone loss in the jaw, which can occur after tooth loss.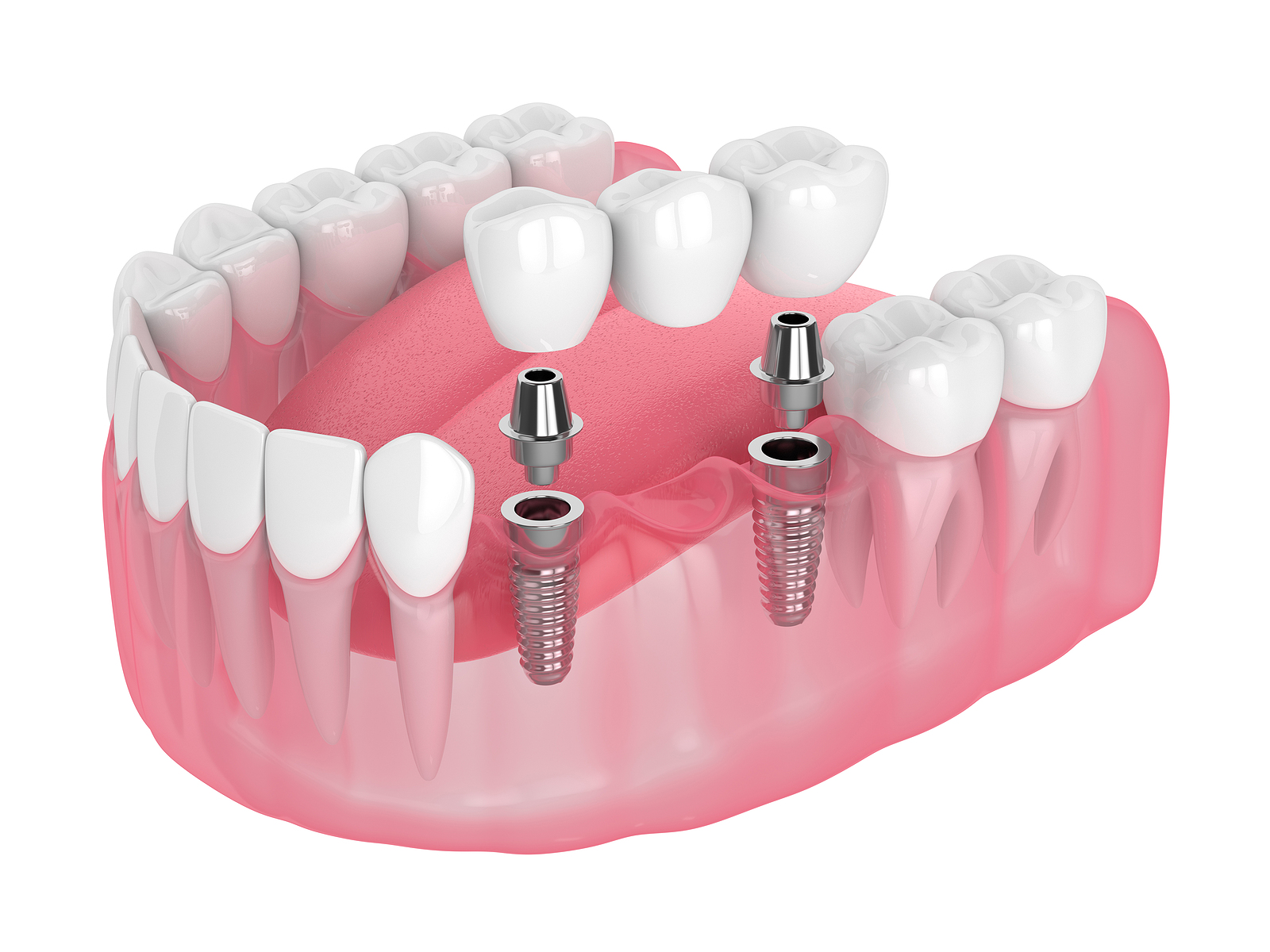 Types of Dental Implants
Endosteal Implants
The most common type of dental implant is the endosteal implant. This type consists of a screw-like post surgically inserted into the jawbone and fused with the bone over time. Once the fusion is complete, an abutment is attached to the post, and a dental crown is placed on top to complete the restoration.
Subperiosteal Implants
A subperiosteal implant is another type of implant which is placed on top of the jaw instead of in the jawbone by our dentist in Chandler, AZ. This implant type is ideal for patients who do not have enough healthy bone tissue to support a traditional implant.
The Benefits of Dental Implants
Improved Appearance
The most obvious benefit of dental implants is that they improve your appearance. If you have lost a tooth, feeling self-conscious about your smile is common. A dental implant can help fill the gap in your teeth and restore your confidence.
Improved Speech
Missing teeth can affect the way you speak. You may slur your words or have problems pronouncing certain sounds. With dental implants, you can communicate clearly and confidently again.
Improved Eating Habits
Missing teeth can make it challenging to eat certain foods. Dental implants enable you to eat your favorite foods without worrying about pain or discomfort.
Improved Oral Health
Dental implants in Chandler, AZ, help preserve the structure of your face by preventing bone loss in the jaw. They also prevent adjacent teeth from shifting out of place and causing further oral health issues.
Improved Comfort
Dental implants look and feel like natural teeth, so you won't have to worry about them feeling uncomfortable in your mouth. In addition, they are made of durable materials that will last for many years.
Improved Self-Esteem
Losing a tooth can be a traumatic experience, leading to low self-esteem. Dental implants can help you regain your confidence by restoring your smile and allowing you to enjoy everyday activities without worry.
Dental implants may be a good option for you if you are missing one or more teeth. To learn more about dental implants, visit Promenade Dental at 4905 S Alma School Rd Ste 1, Chandler, AZ 85248, or call (480) 802-8188 to book an appointment.