Invisalign is a type of orthodontic treatment that straightens your teeth without the use of metal braces. The treatment uses a series of custom-made, clear plastic aligners to fit your mouth and teeth. These aligners are removable, so you can take them out to eat, drink, brush, and floss.
At Promenade Dental, Invisalign is a popular alternative to traditional metal braces. Unlike braces that use brackets and wires to align teeth, Invisalign uses clear, plastic aligner trays to shift teeth into place gradually. This makes them virtually invisible when worn, which can be a big plus for self-conscious patients.
Invisalign is also more comfortable than braces, as the aligners are made from smooth, comfortable material. In addition, they are easier to keep clean — just remove the tray before eating or drinking anything other than water. And unlike braces, there are no restrictions on what you can eat during treatment.
How Does Invisalign Work?
Invisalign is a treatment system that uses a series of clear, plastic aligners to straighten your teeth over time gradually. The aligners are custom-made to fit over your teeth and exert gentle pressure to move them into the desired position.
Each set of aligners is worn for approximately two weeks and replaced with the next set in the series. Every few weeks, you will visit your dentist in Chandler, AZ, for an evaluation and to pick up your next series of aligners. Treatment time varies from person to person, but the average duration of the treatment is between 12 and 18 months.
The Benefits of Invisalign
Improved Oral Health
With traditional braces, brushing and flossing can be more complex and time-consuming. In contrast, with Invisalign's removable trays, you can brush and floss normally.
Comfort
No sharp or protruding edges will irritate your mouth, and the smooth plastic trays are made of a comfortable material.
Convenience
Since you can remove the trays, you won't need to avoid certain foods or worry about damaging your braces.
Appearance
The trays are nearly invisible, so most people won't notice you're wearing them.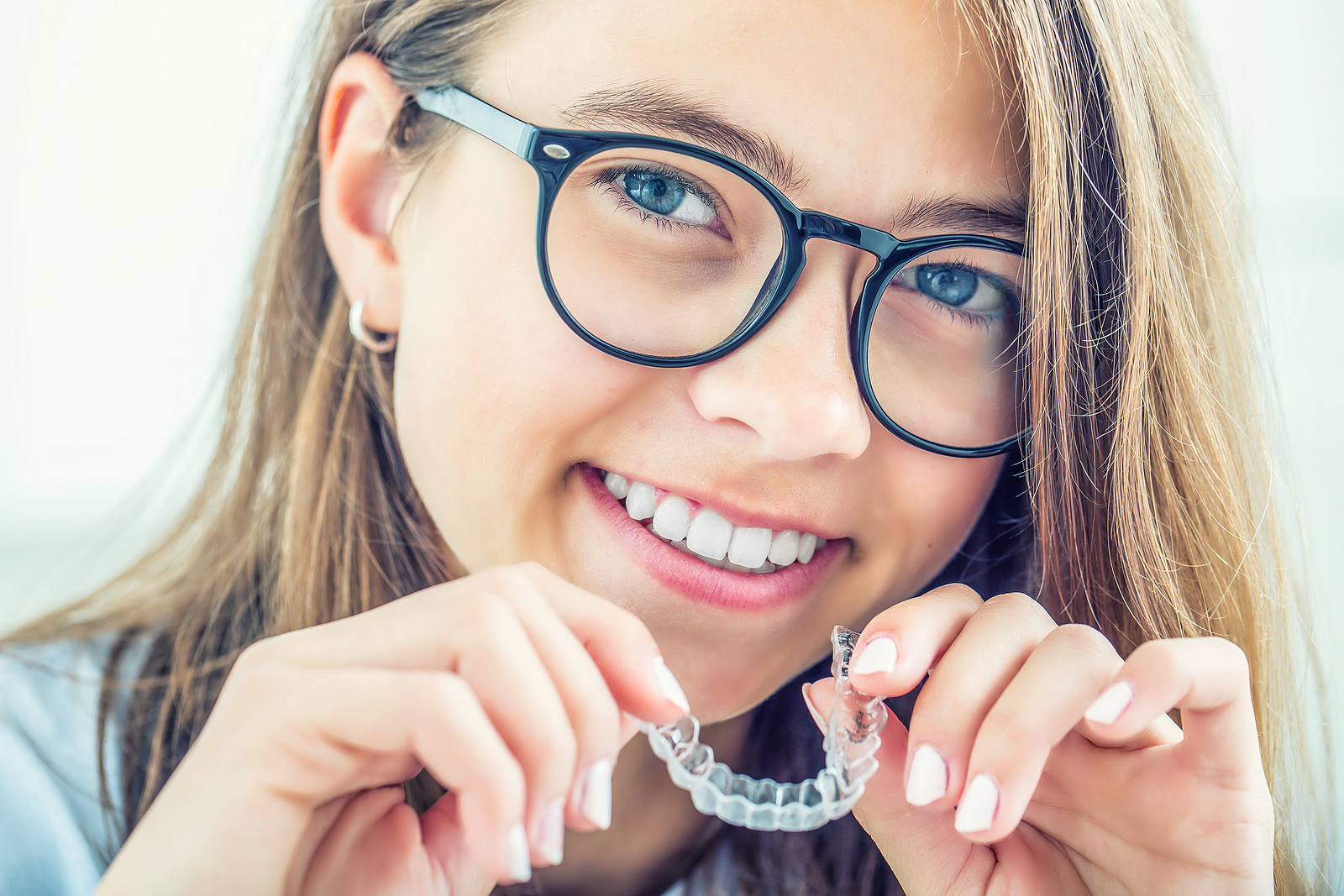 No Emergency Visits
Traditional braces can occasionally break or become loose, requiring an emergency visit to the dentist. Since the trays can be removed, there is no risk of this happening.
Shorter Treatment Time
Invisalign treatment in Chandler, AZ, is typically shorter than traditional braces so that you can get the desired results in less time.
Invisalign can be an excellent option for teens and adults who want straighter teeth but don't want to wear traditional braces. If you are interested in straightening your smile with Invisalign, visit Promenade Dental at 4905 S Alma School Rd Ste 1, Chandler, AZ 85248, or call (480) 802-8188 to determine if Invisalign is right for you.